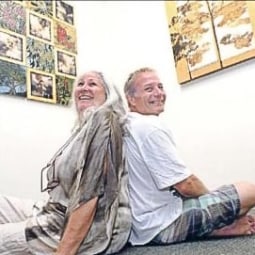 Echo
Double Balance Act
January 11 2017
Anne Leon and Potts have inspired each others art for many years now.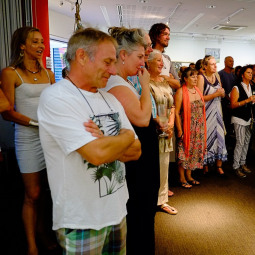 Echo
Dynamic local duo play the Goat
January 4 2017
Mullumbimby creative duo Potts and Anne Leon at Lone Goat Gallery.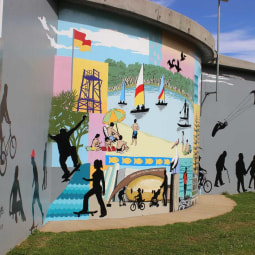 Kings Court Reserve Mural
Potts mural on recycled water reservoir.
July 27 2015
Designed in concert with landscape architectural works for the park.